Wigs and hair weaves are in increasing demand among black women, even under the covid-9 exposure. The hair-selling industry develops fast in Africa and South America. A lot of people have tried to start their own hair businesses and have earned potential from this project. If you also have the interest to start hair business, keep scrolling. In this post, we are excited to share with you how to start your hair business with no money.
Step 1. Make market research and store hair knowledge
The first step to making your dream come true is to explore the hair niche in your target area. You should conduct research to find out where are your target audiences and what human hair weave they may be interested in. Besides, you also need to store some basic hair knowledge, so that you can talk eloquently with your customers. This can also help you to establish a trustworthy image among your customers and help to boost the repurchase rate.
Step 2: Find reliable wholesale hair suppliers
Ideally, a quality wholesale hair vendor should have a competitive price, quick response times, fast shipping, and personalized packaging solutions.
We welcome you to visit tradinghair.com to explore more about the hair retail business. Trading Hair, one of the most reliable hair vendors in China, has specialized in wholesale human hair bundles and wholesale human hair wigs for over 20 years. Trading Hair offers a full set of services to support your hair distribution business. From diverse types of human hair weaves with extraordinary quality, competitive factory prices, and personalized packaging solutions, Trading Hair has got you covered.
Step 3: Find out your target audiences
In most cases, the major income of an African local hair distributor comes from collaboration with salons or beauty firms. If you already have similar resources, it will be much easier and quicker to get profits from your hair business. In most circumstances, however, you may have nothing, no target clients, no hair suppliers, or even know little about human hair weaves. However, a thousand miles begin with one step. Just take it easy, selling hair is a business with a relatively low threshold. In this situation, you can ask a reliable hair vendor for some beautiful pictures of hair weaves. You can post them on your social media accounts, and reach out to those who are interested in your products until you get your first order.
Step 4: Apply for a license
Register as a human hair distributor, and apply for a license from your state's department. This step may involve paying a fee.
Step 5: To broaden your customer acquisition channels
You need to consider how to broaden your customer acquisition channels. Social media platforms can help you gain customers, as we mentioned above. Sign up and create pages on all social media platforms including Facebook, Instagram, YouTube, Snapchat, TikTok, and Twitter. Nowadays, an online hair store is a must-have for hair bundle vendors. If you have enough budget and would like to scale your hair distribution business to another level, an online hair website is necessary. To establish and enrich your own online hair store, you can not only get free traffic from Google but also give a landing page for paid search. Besides, EDM marketing and KOL marketing can also help you to gain more customers. What's more, you can provide customer incentives at big events and festivals to boost sales.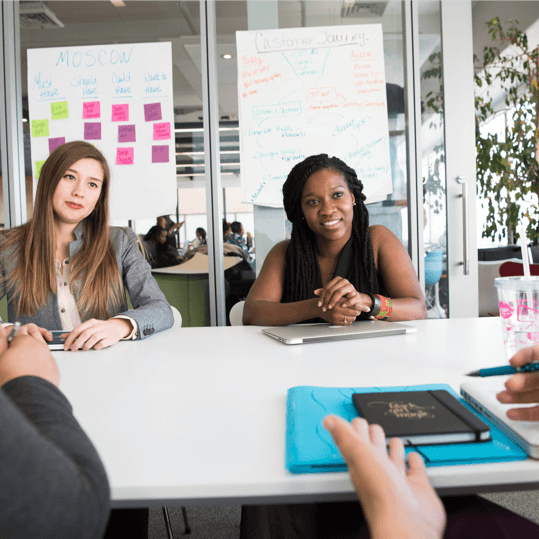 Hopefully, after reading this post you will be able to formulate your hair business plan and make fewer detours so that you can gain more benefits from this project. Feel free to contact Trading Hair if you would like more information to start or boost your hair business. Trading Hair is always here to support you with high-quality human hair wigs and wholesale hair extensions at a factory-direct price. It is essential to find a reliable wholesale hair vendor to help you run your business smoothly. Make sure Trading Hair is on your list. We specialize in selling wigs and hair weaves made of 100% human hair at the lowest wholesale price.
Related Read:
How To Start An Online Hair Store?
Everything You Want To Know About Tape Hair Extensions
How to Find a Wholesale Hair Vendor?