Many people have heard that the hair business is one of the most lucrative businesses in Nigeria. This is why they are thinking of diving into this business. However, they are unsure about how to launch the hair business. If you are in that category, don't worry, we have your back. Because in this article, we will talk about how to start a hair business in Nigeria. But before that, let us see the potential of the hair business in Nigeria.
Potential of the hair business in Nigeria
Now, we know the question that is on your mind is whether the hair business is profitable. This question is important because nobody wants to dive into a business that they won't make a profit from. The answer to this question is yes. The hair business in Nigeria is lucrative because the hair extensions such as wigs, weaves, and others are in high demand. Here are some reasons why hair extensions are in high demand:
Many women are busy, and they mostly don't have time to visit a salon, so they opt for wigs.
Besides, Nigerian women like to change their looks every time, so they invest in extensions, weaves, and other accessories to alter their looks.
Another reason why the hair business is lucrative is that women generally like to look good, Nigerian women inclusive. Thus, they will go to any length to achieve their goals. And since hair is one of the beauty accessories of women, they invest in quality hair.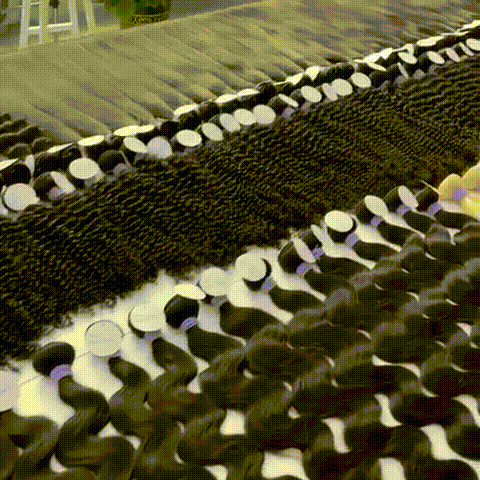 Steps on how to start a hair business in Nigeria.
Now that you know the potential of the hair business in Nigeria and how profitable it is, here are some steps on how to start a business.
Learn about different hair
For fashionable women, this step might seem like a walk in the park because they already know about the different hair out there. However, you have to make sure you have a deep understanding of it to make it in the hair business world. Gain more knowledge about different types of hair, such as Brazilian, Peruvian, and so on. Besides, you should know about different textures of hair, lengths, sizes, colors, and even what each hair is made of. You should also be conversant with the technicalities involved in the business. Such technicalities include what type of hair can be used for what. For instance, you should know the type of extension that is good for wigs. All-in-all you should make sure you learn about the hair business world in general.
Conduct market research.
Another step in how to start a business is to conduct market research. Market research means that you should research your prospective customers and your competitors. You need to survey who your ideal customers are and where you can get them. Besides, you also need to survey the pain points of your customers. The sole reason your prospective customers will buy from you is that they have a need to be met and not just because they like you. Therefore, you need to understand what the customers need and set yourself up to meet those needs. If you do not know how to meet the needs of your customers, you might as well forget about starting a business.
Another side to conducting market research is researching who your competitors are. You can do this by looking at hair stores or hair businesses around you and try to study them. Know what your competitors do that makes them attract customers and understand what they are not doing right. You can look for what they are lacking and make that your unique selling point (USP). This USP is unique to your store, and that should serve as a means of attracting customers to your business.
Write a business plan.
Another essential step you should take is to write a business plan. No business thrives without a solid business plan. The data you get from the product and market research will help you write a detailed business plan. The business plan consists of a summary of what the business is about, the problem you wish to address, and the solution you wish to offer. Then, you will need to write about how you want to go about offering the solution. In simple terms, in your business plan, you should write down the pain points of the customers that you are trying to address. Then write out the sales strategies you have in mind. You should also note the type of business you want to start, whether a physical store or an online wig store. In your business plan, you should also note whether you want to focus on selling only wigs or whether you want to combine that with weaves and extension bundles.
Source for capital
Another tip on how to start a hair business in Nigeria is to source for capital. The amount of money you need to start a hair business depends on whether you want to start small, medium, or even large scale. Thus, the capital you need could be between #250,000 to #2,000,000.
Now that you know how much the business could cost you, how then do you source for capital? There are many ways of getting capital for your hair business. Firstly, you can borrow loans from microfinance banks. However, we strongly advise against this as the interest might be too high. Besides, you don't know when the business will start yielding profits.
Another way of getting capital is through loans from family and friends. If you have any family member that can lend you up to the amount you need to start the business, then go for it. With this method of sourcing for capital, you will have a little bit of peace of mind. Better still, you can save up the money you need for capital yourself. This method is the safest way of getting capital for your hair business.
Connect with vendors.
To be a successful hair business owner, you need to connect with reliable hair vendors that will be supplying you with hair. You must pick vendors that either manufacture their own hair or are in contact with the manufacturer. For instance, you can connect with wholesale hair vendors from China because hair, wigs, and other accessories are cheap over there. Besides, you will get to choose from a variety of different hair products. Trading Hair Vendor is a China-based hair company that deals mainly with human hair. They sell their products at a very competitive price, and their trading capacity is extended to Africa. So, if you need wholesale hair vendors to supply your hair business with 100% human hair at a competitive price, connect with wholesale hair vendor today.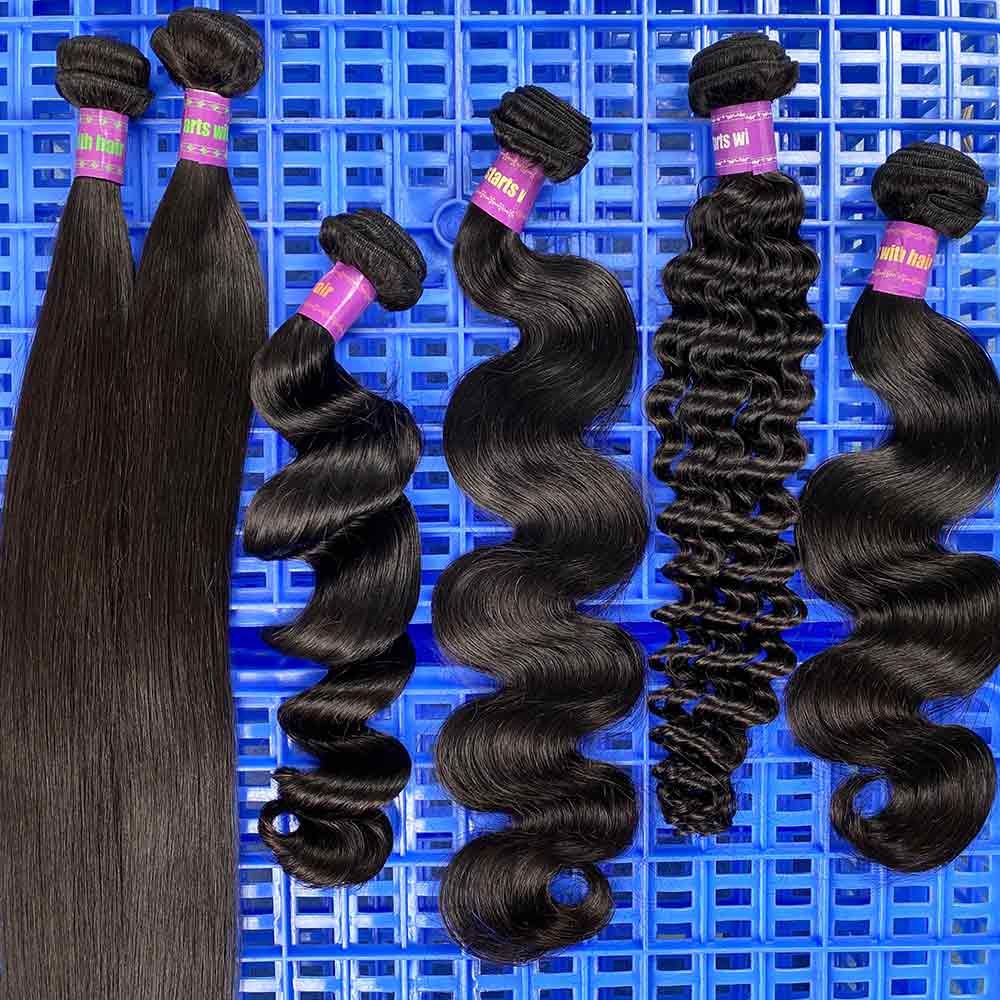 Have a warehouse.
Now that you know where you can source your hair products, the next step is to have a warehouse. If you want a physical hair store, your store can be your warehouse. However, if you are working towards having a hair website or an online wig store, you need to have a warehouse where you can keep your products. As you are just starting, you might have to use a room in your apartment as your warehouse. As time goes on and as you expand, you can invest in getting a warehouse.
Invest in marketing.
Now that you have set up your business, it is time to start marketing your products. We are sure that you want to grow your business and scale up. This calls for you to invest in marketing. To market your product, you need to follow the digital marketing trend. You can use Instagram and TikTok to advertise your product. While organic traffic is essential, you might need to spend money on adverts. This will let more people know about your product. Besides, you can set up hair websites for your business, and invest in google ads to get the word out to more people about your business. 
Other tips on how to start a hair business
Here are some other tips that can help you as you start a hair business:
Sell at a competitive price.
There are others in business in the market before you come in. So to start with, you should attract customers by selling your product at a competitive price. The truth is that if you want to stay in business for long, you should not think about making a huge profit from the onset. As time goes on, and you expand, then you can start making great profits.
Add related items
As you are starting, you can add some related hair products such as relaxers, weave-on glues, oils, and others. This will not only attract customers but also attract salon owners to get products from you.
Final thought
The hair business is lucrative in Nigeria. However, to stay long in the business, you need to learn about hair extensions and conduct market research. This will help you make an informed decision about your business. You should also know that the hair business is not gender-specific. This means that whether you are a man or a woman, you can start this business. Besides, whether you have a physical hair store or an online one, we recommend that you have a hair website for your business. For high-quality hair, you need reliable wholesale hair vendors such as Trading Hair.