The hair extension business is one business that has been really thriving in recent times. The reason for this is not farfetched as many ladies are now investing more in their hair. But, finding a reliable wholesale hair vendor is essential to running a smooth hair business. But how can you spot them, and where can you locate wholesale hair vendors? Read on to find answers to these questions and more.
Why do you need a trustworthy wholesale hair vendor?
Before we move on to tell you how to find human hair vendors, we must share with you the reason why it is wise to find one. Below are some of the reasons why a reliable hair distributor is essential.
To build your customers' trust.
If you want to build the trust of your customers, you need to find a reliable hair vendor. A reliable hair vendor supplies quality and affordable products. So, you will also be able to sell high-quality products to your customers. When customers see that you are selling quality products, they will trust you. Then they will keep coming back for more.
To run a successful business
The human hair vendor you choose will determine how successful your business will be. Quality products are essential, but it is also crucial to deliver them on time. Besides, you need to get your product at the lowest price possible. This way, you will be able to make more profit and cut back on costs.
To avoid negative reviews:
Negative reviews from your customers can cripple your business if you are not careful. For this reason, you should avoid things that will result in adverse reviews on your website. To do this, you need to ensure you deliver products on time and deliver quality products. To keep up with this, you need to partner up with a reliable hair vendor.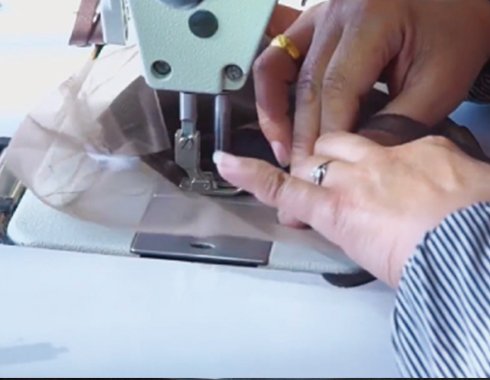 Things to look out for when looking for a wholesale hair vendor
When you are looking for a hair vendor for your hair, here are some things you should look out for:
Quality assurance.
The quality of the product you are selling determines the success of your hair business. Hence, you should look out for hair distributors that offer quality assurance. This way, you will be assured of getting quality products. At TradingHair, we provide Return & Exchange Policy to ensure the smooth running of your hair business.
Fast response
You should also look out for a wholesale hair vendor that responds as fast as possible. This is especially essential when you want to place your order. If you are not able to contact your hair vendor as soon as possible, it might affect your business. This is because you might not be able to get products soon, and you might disappoint your customers. Tradinghair offers a 24/7 online service. Cooperating with Trading Hair, smooth running your hair business is just a piece of cake
Lowest wholesale price
One of the reasons why you are starting your business is to make a profit. And this is why looking out for vendors with the cheapest wholesale price is essential. If you get the lowest wholesale price, you will be able to sell at a low price to your customers. At the same time, you will be able to cut down on costs. At Tradinghair.com, we sell you quality products at the lowest wholesale price possible. Tradinghair has its own hair factory in China, so we are in a position to offer quality-guaranteed human hair at the best factory-direct price.
Great delivery service.
Another thing to look out for in wholesale hair vendors is their excellent delivery service. Worrying about how your product will get to you is not good enough, especially when you are in another region. Make sure you choose hair distributors with efficient delivery services to avoid all this stress. For this reason, you should choose Tradinghair. We monitor your product until it gets delivered to you.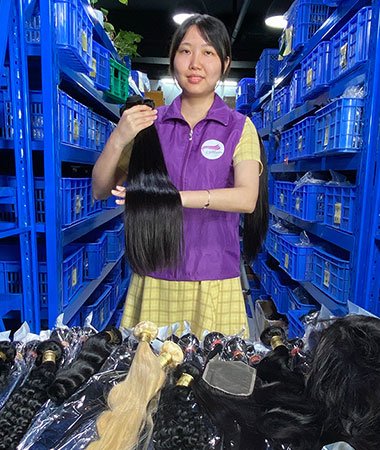 How to find wholesale hair vendors?
Now that you know the things you should look out for in a reliable wholesale hair vendor, here is a guide on how to find one:
Make research and write down the list of vendors.
The first thing you need to do when looking for wholesale wig vendors is to take your research seriously. Without careful research, you might end up with unreliable vendors. You can use Google to do your research. Take a glance at the website that comes up and write down the list of vendors that resonate well with you. To make your research easier, you need to write down some criteria that you want in your wholesale hair vendor.
Get to know each vendor.
After you have researched and written down the list of the wholesale wig vendors you want, the next thing to do is to get to know each vendor on your list. Here are some tips you can use:
Check their website: almost every business has an online presence these days, and as such, they all have websites. Thus, you should browse through their website to find out what products they have. Besides, you can read reviews left by customers on their websites. This way, you will get to understand their customer service better.
Keep in touch with them: keeping in touch with wholesale wig vendors is another way to learn about them. If you are in the same region as the hair vendor, you can visit their company to get to know them physically. However, if you are not in the same region, you can get in contact with them via email, call, or video chat. Yet, you also jump on a Skype call with them so you can see their products.
Read the terms and conditions.
A wholesale hair vendor's terms and conditions are a must-read. Is there a sale condition? Do they ship to your region? Is there a guarantee on their products? All these and other terms and conditions are essential, so make sure you carefully go through them.
Request for a sample (if possible)
Even though not all hair vendors offer this, you can request a sample if the vendor you contacted is willing to provide that. If they do not offer samples, you can order one or two hair or wigs that you can try out yourself. This will ensure that their product is what they say it is. If you enjoy using the hair product, you can go ahead and place your order. By the way, Trading Hair offers free hair samples. Welcome to our online consultants for more details!
After you have been through all these procedures, you should be able to come up with the right wholesale hair vendor you can partner with.
Final Thoughts
As you can see, it is essential to find a reliable wholesale hair vendor. This does not only help the smooth running of your business but also saves you your hard-earned money. If you are ready to start your own hair business and are searching for a reliable hair vendor, then Trading Hair should be on your list. We specialize in selling wholesale wigs, wholesale human hair, and wholesale virgin hair. We give you high-quality products at a lower wholesale price. So make sure you visit tradinghair.com today to partner with us.
Related Posts:
How to Start A Hair Business In Nigeria
All the basics you need to know about full lace wig
HD Lace vs. Transparent lace, some things you should know