Selecting a trustworthy wholesale wig supplier is crucial for the success of your business, whether you're a salon owner, a wig retailer, or an online store operator. The quality and variety of wigs you offer directly impact your customers' satisfaction and your brand's reputation. In this post, we will discuss essential factors to consider when choosing a reliable wholesale wig supplier, from assessing product quality and variety to evaluating their reputation and customer service. Armed with these tips, you'll be able to make informed decisions and find a supplier that meets your specific needs, helping your business flourish and your customers enjoy the best wigs on the market.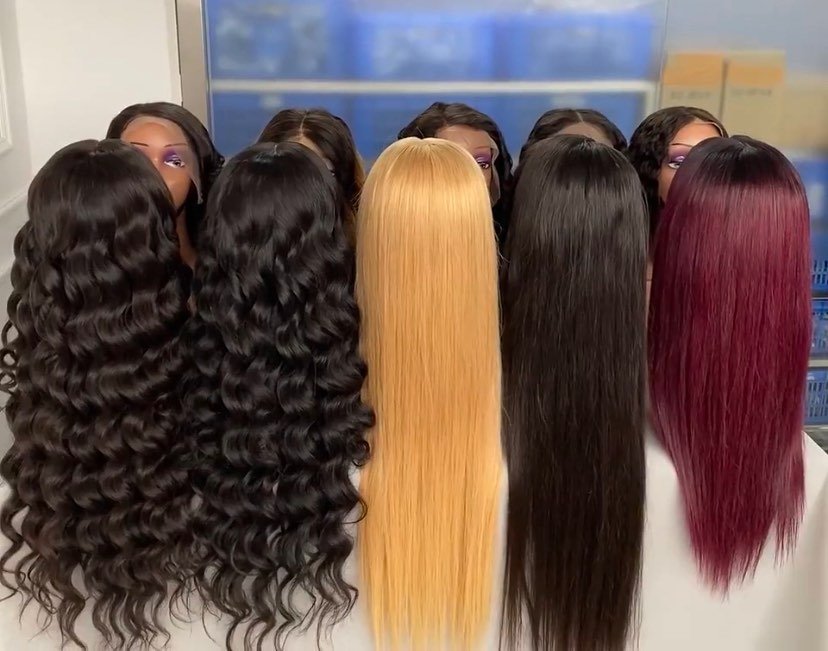 When looking for a reliable wholesale wig supplier, it's essential to consider several factors to ensure you're making the best decision for your business. Here are some tips for choosing a trustworthy wholesale wig supplier:
Tip 1: Quality
Ensuring the quality of wigs while choosing a wholesale wig vendor is crucial for the success of your business. Here are some steps to help you maintain high-quality standards when selecting a supplier:
Request samples: Before committing to a large order, request samples from the vendor. This allows you to assess the quality of the wigs firsthand. Pay attention to the hair texture, density, wig construction, and overall appearance.
Visit the vendor's facility (if possible): If the vendor is located nearby or if you have the opportunity to visit their facility, take advantage of this opportunity. This allows you to see their manufacturing process, the materials they use, and the quality control measures they have in place.
Inquire about quality control measures: Ask the vendor about their quality control procedures and how they ensure consistency in their products. A reliable vendor should have strict quality control measures in place to maintain high standards for their wigs.
Communicate your quality expectations: Clearly communicate your quality expectations to the vendor. Specify the materials, hair grades, and wig construction you require, and ensure the vendor understands and can meet your requirements.
Evaluate materials and craftsmanship: When assessing the quality of the wigs, pay close attention to the materials used and the craftsmanship. High-quality wigs should be made from premium materials and exhibit excellent construction.
Start with a small order: Before placing a large order, consider starting with a smaller one to test the vendor's reliability and product quality. This will help you evaluate their ability to meet your standards before committing to a larger investment.
Maintain an open line of communication: Keep communication lines open with your vendor, regularly discussing any concerns or feedback regarding product quality. A strong relationship with your vendor will help ensure they continue to meet your quality expectations.
Tip 2: Variety:
A reliable supplier should offer a wide range of styles, colors, and materials to cater to different preferences and needs. This will allow you to diversify your inventory and provide more options for your customers.
Tip 3: Price:
Securing competitive prices is crucial when choosing a wholesale wig vendor, as it impacts your profit margins and the affordability of your products. Here are some tips to help you ensure you're getting the best prices while maintaining quality:
Research the market: Before approaching vendors, research the market to understand the average price range for the type of wigs you're interested in. This will give you a benchmark to compare vendors' prices.
Compare multiple vendors: Contact several wholesale wig vendors and request price quotes for their products. Comparing prices across multiple vendors will help you identify the most competitive rates and make an informed decision.
Negotiate: Don't be afraid to negotiate with vendors, especially if you're placing large orders. Vendors may be more willing to offer better prices or discounts for bulk orders or long-term partnerships.
Look for promotions or discounts: Keep an eye out for any promotions, discounts, or special offers from vendors. These can help you secure better prices without compromising on quality.
Check shipping and handling fees: When comparing prices, don't forget to factor in shipping and handling fees. A lower product price may be offset by high shipping costs, making the overall deal less competitive.
Focus on value, not just price: While price is important, don't compromise on quality to save a few dollars. A lower-priced wig that is poorly made or uses inferior materials may result in unsatisfied customers and damage your business reputation.
Tip 4: Minimum Order Quantity (MOQ):
Check the supplier's minimum order quantity requirements. This is especially important for small businesses or startups, as some suppliers may require large order quantities that may not be feasible for you. A lower MOQ may allow you to test the market with a smaller investment, but larger MOQs could result in better pricing per unit.
Tip 5: Reputation:
Evaluating a wig vendor's reputation is crucial when selecting a reliable partner for your business. A vendor with a strong reputation is more likely to provide high-quality products and excellent customer service.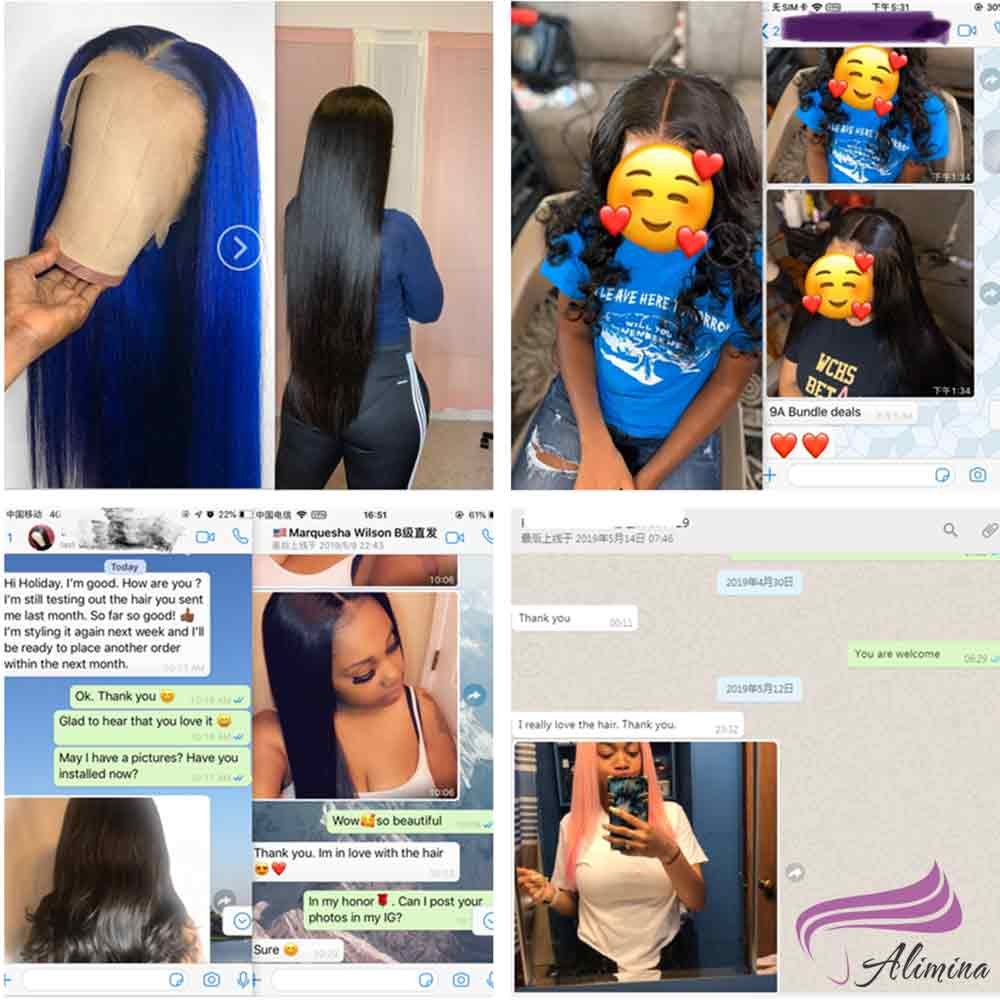 Here are some tips to help you assess a vendor's reputation:
Online reviews and testimonials: Check for reviews, testimonials, or ratings from other businesses or customers who have worked with the vendor. Websites like Google, Yelp, or social media platforms can provide valuable insights into the vendor's reputation.
Industry forums and discussion boards: Join online forums and discussion boards related to the wig industry, and seek recommendations or feedback about the vendor from other professionals in the field.
Social media presence: Evaluate the vendor's social media presence to see how they engage with their customers and address any concerns or issues. A responsive and helpful social media presence can be indicative of good customer service and a strong reputation.
Years in business: A vendor with a long history in the industry is more likely to have an established reputation. While newer vendors may still be reliable, a long-standing business often indicates stability and experience.
Trade shows and industry events: Attend trade shows and industry events where you can meet vendors in person and ask other professionals about their experiences with the vendor. This can provide valuable information about the vendor's reputation within the industry.
Trust your instincts: Finally, trust your instincts when evaluating a vendor's reputation. If you have concerns or feel uneasy about working with a particular vendor, it may be best to continue searching for a more suitable partner.
Tip 6: Payment Terms and Shipping:
Understand the supplier's payment terms, shipping options, and return policies. Make sure they offer secure payment methods, reasonable shipping costs, and a fair return policy for damaged or unsatisfactory products.
Tip 7: Customer Service:
A reliable supplier should be responsive and provide excellent customer support. Test their responsiveness by reaching out with questions or concerns, and assess their willingness to help and address any issues that may arise.
Tip 8: Customization Options:
If you want to offer customized wigs to your customers, look for a supplier that provides customization services, such as altering hair density, cap construction, or adding a logo.
Tip 9: Industry Experience
Assessing a wig vendor's industry experience is essential when selecting a reliable partner for your business. Experienced vendors tend to have a deeper understanding of market trends, product quality, and customer needs. Here are some tips to help you determine a wig vendor's industry experience:
Research the vendor's history: Start by researching the vendor's history, including when they were established and how long they have been in the wig industry. A vendor with a long-standing presence in the industry is more likely to have extensive experience.
Assess their knowledge: Engage in conversation with the vendor to gauge their knowledge of the wig industry. Ask questions about wig construction, materials, and market trends. An experienced vendor should be able to provide valuable insights and advice.
Inquire about their manufacturing process: Ask the vendor about their wig manufacturing process, including where and how they source their materials and the quality control measures they have in place. A vendor with extensive industry experience should have a transparent and well-organized manufacturing process.
Evaluate their marketing materials: Review the vendor's marketing materials, such as their website, brochures, and social media presence. An experienced vendor should showcase their industry knowledge and expertise through informative and professional content.
Tip 10: Flexibility:
A good supplier should be able to accommodate your specific needs, whether that's adjusting their MOQ, offering dropshipping services, or working with you on custom orders.
By considering these factors, you can find a reliable wholesale wig supplier that will help you grow your business and provide your customers with high-quality, stylish wigs.
Conclusion:
Finding a reliable wholesale wig supplier is a critical aspect of building and maintaining a successful wig business. By carefully considering factors such as product quality, variety, price, reputation, and customer service, you can establish a strong partnership with a supplier that will help your business thrive. Keep in mind that your supplier's performance directly influences your customers' experience, so investing time and effort into selecting the right supplier is essential. As you navigate the world of wholesale wig suppliers, use the tips provided in this post to make informed decisions, ensuring that your business is well-equipped to offer high-quality, stylish wigs that will keep your customers coming back for more.
TradingHair is a reputable wholesaler of human hair wigs and human hair extensions, boasting a long-standing history in the industry. With a commitment to providing high-quality products and exceptional customer service, TradingHair has established itself as a trusted source for premium wigs and extensions, catering to a diverse clientele that includes retailers, salons, and online stores worldwide. Click and visit our website: tradinghair.com.
Related Posts:
How to Find a Wholesale Hair Vendor?
How to Start A Hair Business In Nigeria?
How to start your hair business with no money?