Everyone wants to have an abundance of hair on their head, and this is easily possible with a wig. But how full should the wig be? Why should you pay attention to the wig density, and what to consider for selecting the wig density? All these anticipated questions are answered here.
This blog contains easy-to-understand words that will also help beginners understand things about wigs. It will help you choose the best density wig that perfectly suits your appearance.
Therefore, in this blog, we will discuss:
1. The Exact Meaning of 'Density of a Wig'
2. What Does 150 Density Wig Mean?
3. 150 Vs. 180 Density
4. 150 Vs. 200 Density
5. Evaluate Your Wig Length When Selecting the Wig Density
6. Is "Hair Density" and "Hair Thickness" Identical?
7. Why Pay Attention to The Wig Density?
8. Fittest Wig Density For You?
So, let's start.
What Does Density Means In Wigs?
Density or a thing being dense means how heavy and thick it is. In the same manner, the density of a wig means how much hair it contains or how full it looks. It is written in percentage with some number. The increased the percentage will be the more increased the density will be.
What Does 150% Density Wig Mean?
If someone wants to achieve a realistic look with a fullness that is not overwhelmed, then a wig with a 150 percent density wig is best. This wig density lies between medium to heavy.
150% Vs. 180% Density:
180% wig density is a little denser than 150 density wigs, but it is considered as a heavy-density wig. It looks voluminous and best for those who either like heavy hair or wear it for specific purposes like performing on a show.
150% Vs. 200% Density:
In a comparison among 150 and 200 density wigs, 200 density wig provides ultimate fullness. It is considered as an extra or very heavy density wig. 200 density is opted by those who want to achieve a celebrity look.
Evaluate the Hair Length When Selecting the Wig Density
Short: If you prefer a shorter wig of 6 to 10 inches, we suggest they choose 150 densities in it. Otherwise, a short hairstyle with heavier hair densities will look bulkier and unnatural.
Medium: If you enjoy making a shorter hairstyle and select 12 to 16 inches which are medium-wig length, then choosing 180 wig density is a wise choice. It will construct a nice balance of length and heaviness.
Long: If you appreciate long hair and choose 18" to 22" inches wigs, we suggest 200 wig density for an attractive look. Opting for a less dense wig makes your hair appear thin, which doesn't serve the purpose of purchasing a wig.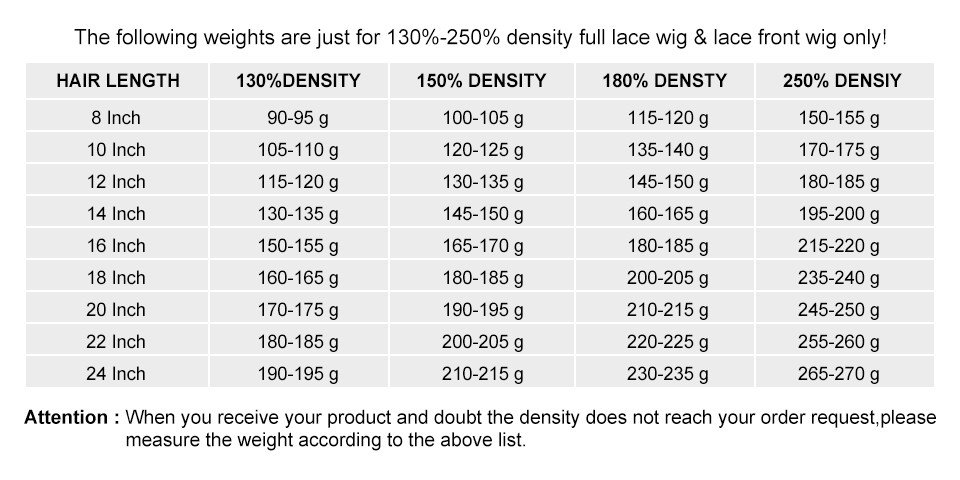 Why Pay Attention to The Wig Density?
The question that arises in anyone's mind when many women's focus topic is wig density is why it is important. Here are 4 points that make them oversee wig density. Get to know them.
1. Changes How the Wig appears:
The same wig in different densities makes it appear different: likable or not likable. For making sure your wig looks good on you, there must be a balance in length/height and density of it, as you read above.
2. Changes The Wig Care Procedure:
The different hair densities are treated differently. For example, heavy and medium hair density wigs need more combing to stay tangle-free than low-density wigs. You can't apply heavy hair products on a low-density wig. It weighs them down and makes the top of the head very flat.
3. Affects The Wig-wearing Experience:
Before purchasing a high-density wig (200%), please bear in mind that it will be quite heavy to wear and not as lightweight as a light-density wig (150%). However, you will ambiance like a Queen with a heavy-density wig.
4. Influences The Price Too:
Of course, according to the bulkiness of the wig, prices vary. This means a 200-density wig will be more pricey than 150 and 180 density wigs.
Is "Hair Density" and "Hair Thickness" Identical?
Do you also think that hair density and hair thickness is the same when you hear both these words? But actually, it is not.
Wig density is the bulkiness (massiveness and weight) and fullness of it and the count of strands tied to its cap. In contrast, hair thickness directs to the width of a single hair strand of the wig.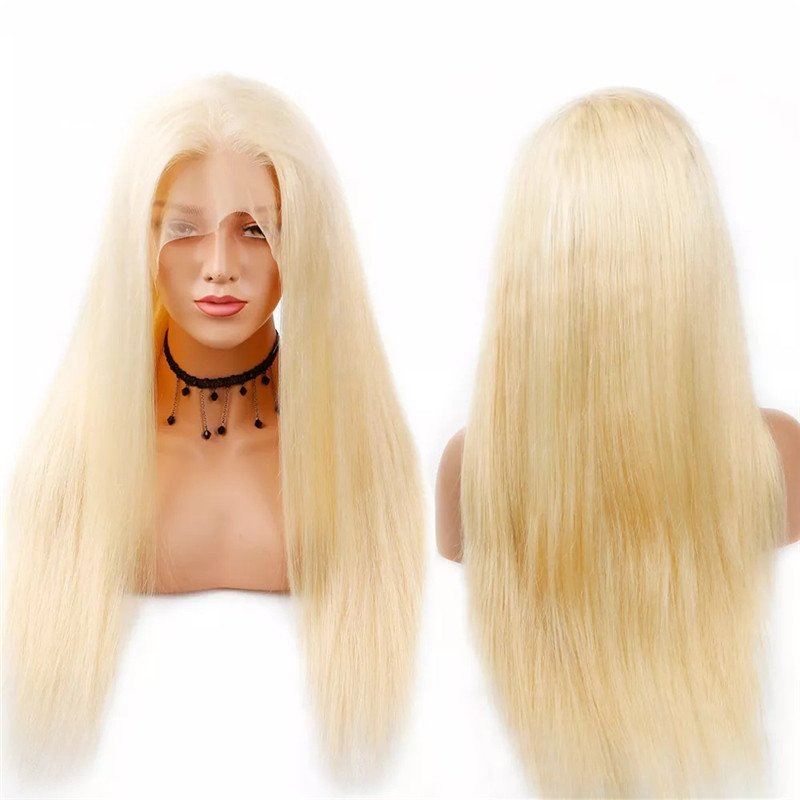 Fittest Wig Density For You?
Here are some factors to consider that inform you what wig density you should get. In other words, these aspects assist you to determine the best density wigs.
Think about which dream hairdo you are believing the wig. If you will make a hairstyle that requires hair to be longer, select a heavy (180% to 200%) density wig depending on how long hair you will select. If you enjoy having shorter, elegant hair, go for medium (150%) wig density to preserve it appear natural. If you desire to make curly hairstyles, even medium hair density on curly hair will look fuller.
Consider your lifestyle means the places you spend most of your time when purchasing specific wig density. If you like to hang out with friends more in a full-of-life style, consider heavy hair density. If you like to spend most hours at the gym, find a low hair density wig so that you can easily gather it to make a ponytail or purchase what you love.
Hair loss is usual. With age, everyone gradually loses hair. If you are older and embrace it, decide on lighter hair density. However, another point of view is if you want to look younger, select the best heavy hair density for wigs.
If you want your wig to blend with your natural hair perfectly, make sure its density is the same as your natural hair or closest to it. For this, wrap a measuring tape (the flexible one) around your ponytail. If it is 3+ inches, then your hair has a high density.
For picking high-density wigs, please note that curly hair wigs look denser even with lighter hair density.
Conclusion:
The high-density wig provides a full and volume look while the lightweight low-density wig tends to bring a more daily look.
We hope that you can easily know how to choose your fittest wig density after reading this post.
Now enjoy selecting your perfect-fit human hair wig density at China Hair Vendor.
Related Read:
The Secret of Human Hair Grade You Should Know
Pros And Cons Of Lace Front Wigs